Prices & Payment
Payment is due prior to the start of classes or training
Please pay your entry fee below or call 541-608-2857 to checkout over the phone.
You will receive a email the day before the class starts confirming your entry and with a list of final instructions of what to bring.
If you do not receive an email please contact me right away to confirm your entry.
No refunds -See Terms & Conditions for more info.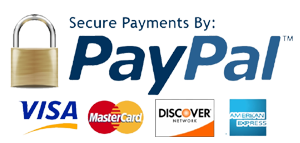 Quick links
Puppy Preschool Training
1 Dog Household - Puppy Preschool Training Class
$105.00
2 Dog Household - Puppy Preschool Training Class
$180.00
1 Dog Household - Puppy Training Class
(Military Discount)
$95.00
2 Dog Household - Puppy Training Class
(Military Discount)
$165.00
Basic Obedience Class
1 Dog Household - Basic Obedience Class
$185.00
2 Dog Household - Basic Obedience Class
$300.00
1 Dog Household - Basic Obedience Class
(Military Discount)
$167.50
2 Dog Household - Basic Obedience Class
(Military Discount)
$245.00
Private Training Sessions
1 Private Training Sessions
$85.00
2 Private Training Sessions
$145.00
3 Private Training Sessions
$200.00
4 Private Training Sessions
$250.00
1 Private Training Sessions
(Military Discount)
$75.00
2 Private Training Sessions
(Military Discount)
$130.50
3 Private Training Sessions
(Military Discount)
$180.00
4 Private Training Sessions
(Military Discount)
$225.00
Gift Certificates
Dog Training Gift Certificate
$85.00
Dog Training Gift Certificate
$105.00
Dog Training Gift Certificate
$185.00
Dog Training Gift Certificate
$250.00
Move & Groove
Move & Groove
(Military Discount)
$50.00
CGC Training and Test
CGC Training and Test Night
$150.00
CGC Training and Test
(Military Discount)
$135.00
Service Dog
Service Dog Training Package
$425.00
Service Dog Package
(Military Discount)
$378.00
Competition Dog Training Class
Competition Dog Training Class
$20.00
E Collar Class
3 Week E-collar Class
$200.00